Learn how to feel great, even when life is not great…
How to find peace, even when chaos and uncertainty surround you – with The Yay! Mindset…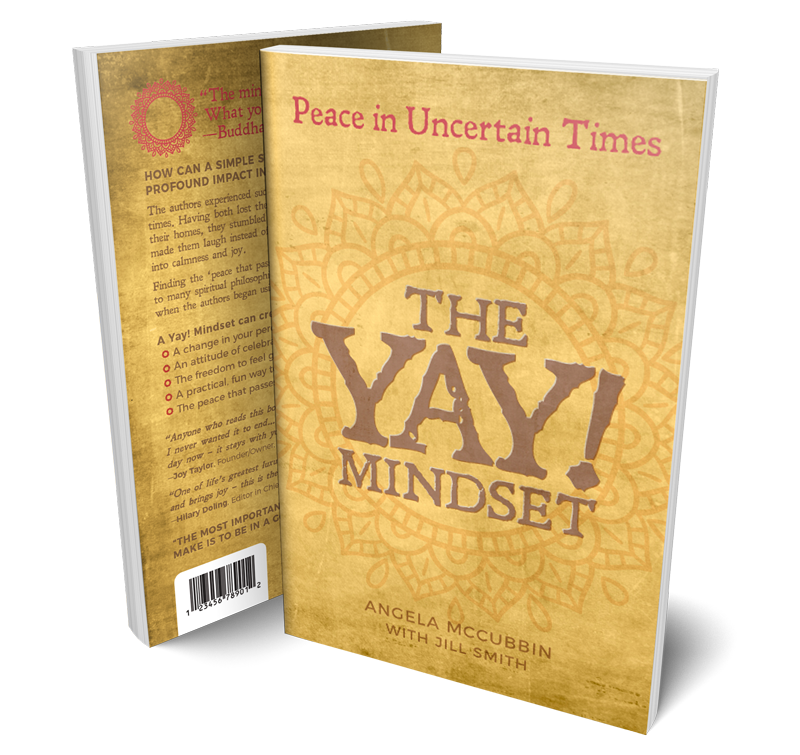 Book Reviews:
"Anyone who reads this book will be lifted in spirit and mind… I never wanted it to end… I wake up in the Yay! Mindset every day now – it stays with you." 

– Joy Taylor Founder/Owner, Hot Couture



"One of life's greatest luxuries is finding a book that transforms and brings joy – this is the book!"

– Hilary Doling Editor in Chief, The Luxury Travel Bible
Order a copy of this life changing book today:
In Australia – (10-15 days shipping) – click here
In Australia  (2-3 days shipping $11 more) – click here
In Europe – on Amazon UK – click here
In America – on Amazon USA – click here
Kindle digital version – click here
HOW CAN A SIMPLE SHIFT IN MINDSET CREATE A PROFOUND SHIFT IN YOUR LIFE?
The authors experienced such a shift whilst facing some turbulent times. Having both lost their partners, their financial security and their homes, they stumbled upon a simple, fun technique which made them laugh instead of cry, turning chaos and uncertainty into calmness and joy.
Finding the 'peace that passes all understanding' is fundamental to many spiritual philosophies, yet this is exactly what transpired when the authors began using the Yay! Mindset principles.
A Yay! Mindset can create:
A change in your perception of life
An attitude of celebration and appreciation
The freedom to feel great, even when life is not great
An easy way to reprogram limiting beliefs
An fast way to raise your vibration
The peace that passes all understanding